Chicken and veg soup
June 10, 2016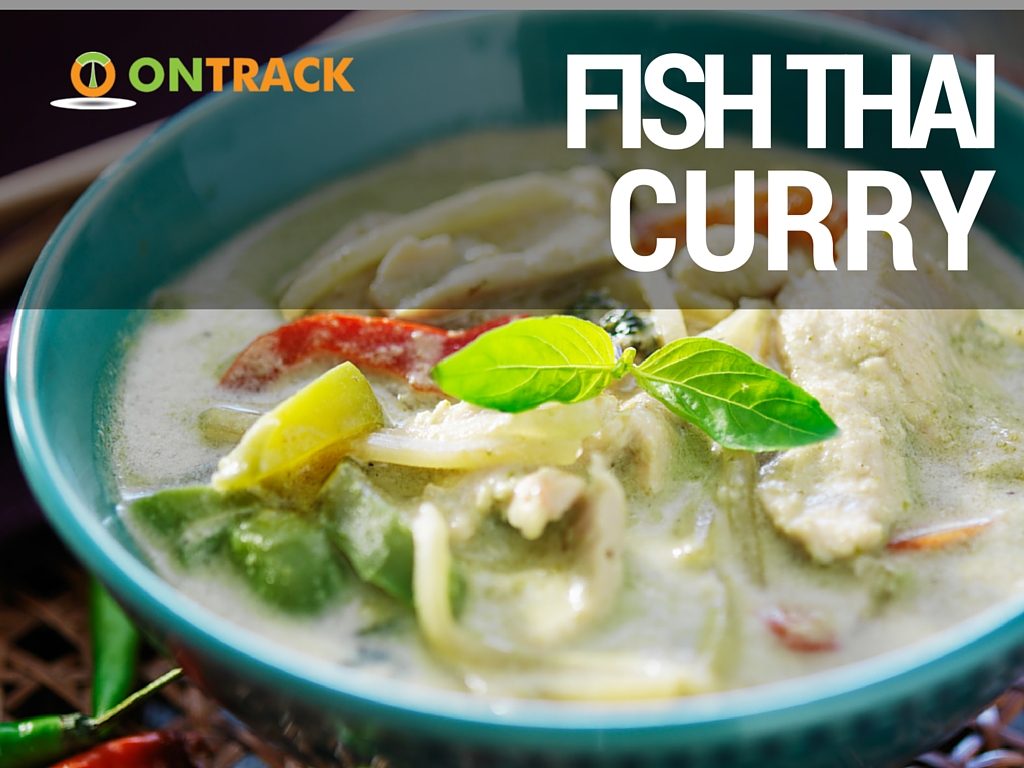 Inspired by the delicious spices from Thailand combined with fresh fish, this is a great healthy dish that's quick and easy to prepare.
Ingredients:
150g cod fillets, cut into large pieces
¼ tsp brown sugar, raw
30ml vegetable stock, low salt
1 tsp fish sauce 
50g carrot, sliced thinly 
5 slices red capsicum
70g baby spinach leaves
1 coriander sprig, chopped to serve
25g brown rice, washed
Curry paste:
¼ long chilli, de seeded, coarsely chopped
¼ stem lemon grass, white part only, finely chopped
¼ spring onion, chopped
¼ garlic clove
½ tsp ginger, finely grated
½ tsp coriander root, chopped
60ml light coconut milk
Method:
1. Cook brown rice 
2. Process curry paste ingredients until smooth. 
3. Heat paste in a wok over medium heat for 1–2 minutes or until aromatic. 
4. Add stock, fish sauce and sugar and cook, stirring occasionally, for 1–2 minutes. 
5. Add fish and cook for 2–3 minutes or until flesh flakes easily when tested with a fork. 
6. Add carrot, beans and spinach and cook for 1–2 minutes or until spinach wilts. 
7. Portion barramundi fillets evenly onto serving plates.
8. Divide remaining curry among serving plates
9. Sprinkle with coriander leaves.