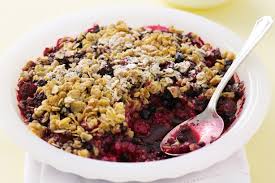 Berry crumble
May 27, 2016
Fish Thai Curry
June 10, 2016
Always a family favourite, this recipe gets you your Mexican kick without throwing your diet plan out the window!
Serves 4
Ingredients:
2 garlic cloves, crushed
1/4 cup chopped fresh coriander leaves
2 teaspoons ground cumin
400g lean beef fillet/ steak, trimmed
Spray vegetable oil/ ½ tablespoon of vegetable oil
1 medium red capsicum, sliced
1 medium yellow capsicum, sliced
1 large red onion, sliced
1 can kidney beans, drained
4 wholemeal tortillas, warmed
Fresh coriander leaves, to serve
Method:
1: Place garlic, chopped coriander, cumin, oil and steak in a bowl. Season with pepper. Turn to coat.
2: Heat a large frying pan lightly sprayed with oil over high heat. Add steak. Cook for 3 to 4 minutes each side for medium or until cooked to your liking. Stand, covered, for 5 minutes. Thinly slice.
3: Meanwhile, cook capsicums and onion over high heat for 5 to 7 minutes or until browned and tender. Add kidney beans and bring to heat. Divide beef, vegetables and coriander leaves between four bowls.
4: Serve with warmed tortillas, to be wrapped at table.