Meet the friendly expert team who will be helping you at our OnTrack Weight loss Retreats!
Experienced, positive, encouraging, and understanding, we have the knowledge and skills to help you reach your goals. Our highly qualified team of exercise and fitness professionals, nutritionists, and mindset counsellors offer you the real life strategies to not just lose weight, but keep it off long term, and enjoy your life while doing it!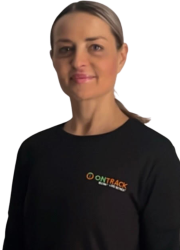 Kate – UK Operations and Retreat Manager
Kate is our amazing U.K operations and retreat manager based at our UK Cotswolds Retreat.
Kates passion lies with helping people believe in their true potential and the quality of life that comes with living an active healthy lifestyle. She believes to be the best version of yourself you need to be happy from the inside out and knows there is a lot more to weight gain than eating too much and not exercising enough.
Kate enjoys helping so many different people with very different journeys and very different hurdles to overcome, all to the same goal. A better, happier, healthier self.
She specialises in female fitness and body sculpture.
Kates feels have blessed to have found her passion and a career with OnTRACK which helps people to find the way back to health.
Qualifications and Experience:
Level 3 Personal Trainer
Level 2 Fitness Instructor
Pre and Post Natal Diploma in Personal Training and Nutrition
Professional Pro Women's Bodybuilding Career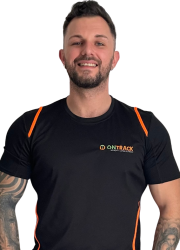 Jay – Assistant Manager 
I'm Jay assistant manager at OnTRACK retreats.
I have been a qualified trainer for 10 years, I have worked with many different people at different stages of their journeys.
I specialise in getting you moving in ways you have forgotten you could.
From stretching to rehab to mobility its a passion for me.
I am very lucky to be able to do what I love and see the results with OnTRACK  looking forward to meeting you.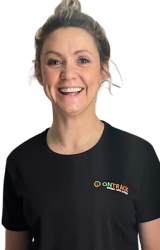 Kelly Anne – OnTrack Coach
Hi, my name's Kelly-anne and I've been in the fitness industry for over 15 years. I
fell into fitness after retiring from a career in dance.
I mainly teach  classes such as body pump, body balance, LBT, Aqua etc which brings me a lot of joy.
I love meeting new people and helping them along their fitness journey.
I am also a PT and a massage therapist and have a small company teaching dance workshops in schools.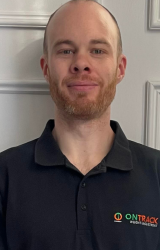 Alex – OnTrack Coach
I'm Alex, and I'm a highly experienced Personal Trainer with a passion to help people improve their lives.
I have always loved helping people as it brings me personal satisfaction knowing that a life has improved because of me.
From the age of 16 I have loved everything fitness, and started my own journey at this point to gain some muscle, learn about nutrition and improve my cardiovascular fitness.
I started personal training in 2013 and have helped many clients since then. From fat loss, to muscle building, to running a 10k.
I have extensive experience in many areas of fitness.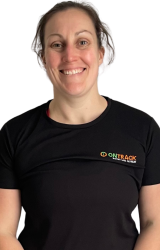 Bea- OnTrack Coach
Hi, my names Bea
I'm a fitness instructor, PT & massage therapist & have been in the fitness industry for over 10 years.
I teach a range of classes from high intensity (HIIT, Body Combat) to low impact (aqua, aerobics) & have a passion to help other people out & enjoy seeing there progress along there fitness journeys.
I'm very into my own training too & have completed marathons & Ironmans, competed for England in powerlifting & currently I'm doing Olympic lifting & CrossFit.
I look forward to working with many of you and helping you on your new journey.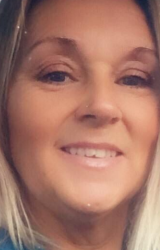 Lulu – OnTrack Coach
I am a passionate holistic healing teacher with 30 years experience of yoga,massage/treatments and water based training.
I have lived, trained and worked all across the globe helping people.
My life's passions are fitness, outdoors activities, animals, travelling, good friends and relaxing.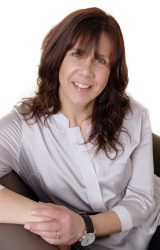 Jackie Donkin – OnTrack Nutritionist 
Jackie is a Registered Nutritional Therapist, with a degree in Nutritional Medicine (BSc).
Nutritional therapy is the application of nutrition and lifestyle medicine sciences in the promotion of health, peak performance and individual care.
Jackie has a non-judgmental, relaxed approach in advising how tweaking your diet can positively impact weight management alongside health concerns.
During a one-to-one nutritional therapy session, Jackie assesses and identifies potential nutritional imbalances and understands how these may contribute to an individual's symptoms and health concerns.
Jackies approach is personalised nutrition and is tailored specifically for you, taking into account your health journey, your health goals and dietary preferences.
Together with you Jackie will devise a unique and recommend personalised nutrition and lifestyle programmes rather than a 'one size fits all' approach.
Seeing the health benefits of her clients after simple changes to diet and lifestyle is why Jackie loves what she does at OnTrack Retreats!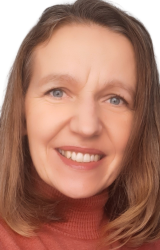 Urszula Przybysz-Pereira – OnTrack Wellbeing Specialist 
Urszulas motto is " Life is full of colour, you just need to pause and notice it"
Find the invisible strength in yourself to feel more confident in facing your challenges.
Urszula specialises in stress management, emotional eating, low self-belief.
Working on your mindset will open endless opportunities and make you feel more in control of your health.
Urszula belives that you cab Become a Commander of your health.