Meet the friendly expert team you will be working with at our OnTrack Weightloss Retreats!
Experienced, positive, encouraging, and understanding, we have the knowledge and skills to help you reach your goals. Our highly qualified team of exercise and fitness professionals, nutritionists, and mindset counsellors offer you the real life strategies to not just lose weight, but keep it off long term, and enjoy your life while doing it!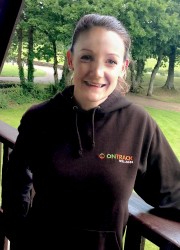 Jenna Barnard
Jenna's passion lies with helping people believe in their true potential and the quality of life that comes with living an active healthy lifestyle. She believes to be the best version of yourself you need to be happy from the inside out and knows there is a lot more to weight gain than eating too much and not exercising enough.
Jenna enjoys helping so many different people with very different journeys and very different hurdles to overcome, all to the same goal. A better, happier, healthier self! She has over ten years experience within the health and fitness industry and has been specialising in weight loss for many years.
Qualifications and Experience:
Level 3 Personal Trainer
Level 3 Nutrition and Weight Management
Level 2 fitness Instructor
Kettlebell instructor
Spinning instructor
Crossfit level 1 coach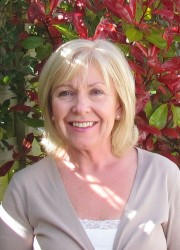 Linda Atkinson
Linda am a humanistic psychotherapist offering a holistic therapeutic approach that dovetails exceptionally well with the OnTrack program. She believes that to achieve a really healthy general wellbeing we need a healthy integration between our mind, body, spirit and emotions.
She specialises in relationships, that which we have with self/others and our environment, and this enables her to help our OnTrack guests explore their relationship with food helping them to identify and clarify 'what food means to them'. Once gained, these new insights increase self awareness and offer a wonderful opportunity to make the necessary changes needed to improve your general well being.
Qualifications and Experience:
CPCAB Level 2 Certificate in Counselling Studies
CPCAB Level 3 Certificate in Counselling Studies
CPCAB Level 4 Diploma in Therapeutic Counselling
CPCAB Level 5 Diploma in Psycho therapeutic counselling
A foundation course Certificate in Bereavement care
4 yrs experience working with common mental health problems
5 yrs experience working with complex mental health issues
4 yrs experience working with loss and bereavement
3 yrs experience in private practice.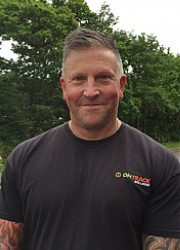 Andy Dickson
Andy is a fitness coach and personal trainer, and is passionate about helping people to reach their health and fitness goals. He believes that fit and healthy lifestyles are the building blocks to wellbeing and a good quality of life.
Andy has owned and run his own Health & Fitness Studio for 19 years, personal training individuals and groups for over 20 years. Previously he has been a representative fitness athlete and played football to county level before injury gave him a change of direction into coaching.
Qualifications and Experience:
Qualified fitness trainer
Qualified personal trainer
Kettlebell instructor certificate
FA football coach certificate
Nutrition analysis certificate
Functional and core stability certificate
GP referrals and fitness testing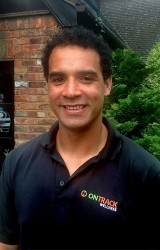 Jahgo Williams
Jahgo is passionate about the development of health and fitness. Coming from a competitive sporting background, he has seen the ups and downs of exercising and understands the difficulty of overcoming injury and sustaining a healthy lifestyle.
Jahgo has been working with OnTrack Retreats from the start and has experience working with Weight Loss Thailand and GB Canoeing.
Qualification and experience:
Level 3 Personal Trainer
Level 3 Nutrition and Weigh Management
Level 2 Fitness Instructor
Level 2 kayak and canoe coach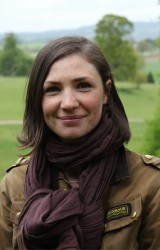 Anne Richardson
Anne is a registered nutritional therapist and will help you understand what it is that you should be eating. She grew up in France where she embarked on a life-long love of cooking and food. Her teenage years were, however, fraught with anxiety towards food and her body, so she knows what it feels like to be desperate to lose weight.
Her previous career was in publishing until a trek in the Canadian Rockies, during which she had a bit of an epiphany (euphemism for middle life crisis) and decided to quit her job to re-train for four years at the renowned Institute for Optimum Nutrition in London.
She's a firm believer that diet and lifestyle are key to optimum health, but also that you don't have to live off sawdust to be healthy. Her aim is to combine her knowledge of nutrition with her passion for cooking to help you achieve your goals without having to stare down an empty plate.
In her spare time, she loves to cook and especially bake (during my Rockies trip it was very much a toss up between retraining as a nutritional therapist or a baker… my friends are still mad at me and threaten to sign me up for the Bake Off!). She likes to think she's quite creative and loves "making stuff" so she'll try her hand at anything from sewing to painting, sanding, tiling (might leave that one a miss next time), sanding floor boards etc.
Her motto: "What's the worst that can happen?!"
Qualifications and Experience:
MA in English Literature
Fully registered member of the British Association for Applied Nutrition and Nutritional Therapy (BANT)
Registered with the Complimentary & Natural Health Council (CNHC)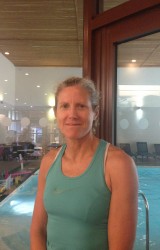 Ingrid Reynolds
Ingrid is our Aqua instructor and has been a fitness instructor for twenty years, her enthusiasm for all things sporty has kept her going (despite her knees wanting to retire). Originally from a swimming background where she represented Jamaica and Scotland (weirdly) Ingrid moved onto dry land and has had regional and national representation in several sports.
She has also represented the South West as a contender on the TV show, Gladiators (although she would like to say that it was not her finest hour but her hair looked nice!). Ingrid's aim is to encourage people to get the most from their sessions with her whilst not losing sight of the fun to be had along the way"
Qualifications and Experience:
RSA Exercise to Music Award
CYQ Spin Instructor Certificate
Speedo Aqua jog Instructor Certificate
First Aid at Work
Boxercise Instructor Certificate
Aus-Swim Swimming Instructor
RLSS National Pool Lifeguard Award
SLSA National Surf Lifeguard Award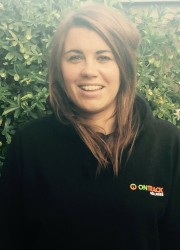 Leah Ackford
Leah is our assistant manager, and has been in the health and fitness industry for over five years. She started a career as a personal trainer to help overweight adults and children make healthy lifestyle changes to improve their quality of life. Working with OnTrack is the perfect opportunity for her to work with others to help change their lives around for the better.
Qualifications and Experience:
Level 3 Personal Trainer
Nutrition and Weight Management
Boxercise Instructor
Active Aging
Spinning Instructor
TRX, Kettlebells and Power Plates
Core Stability