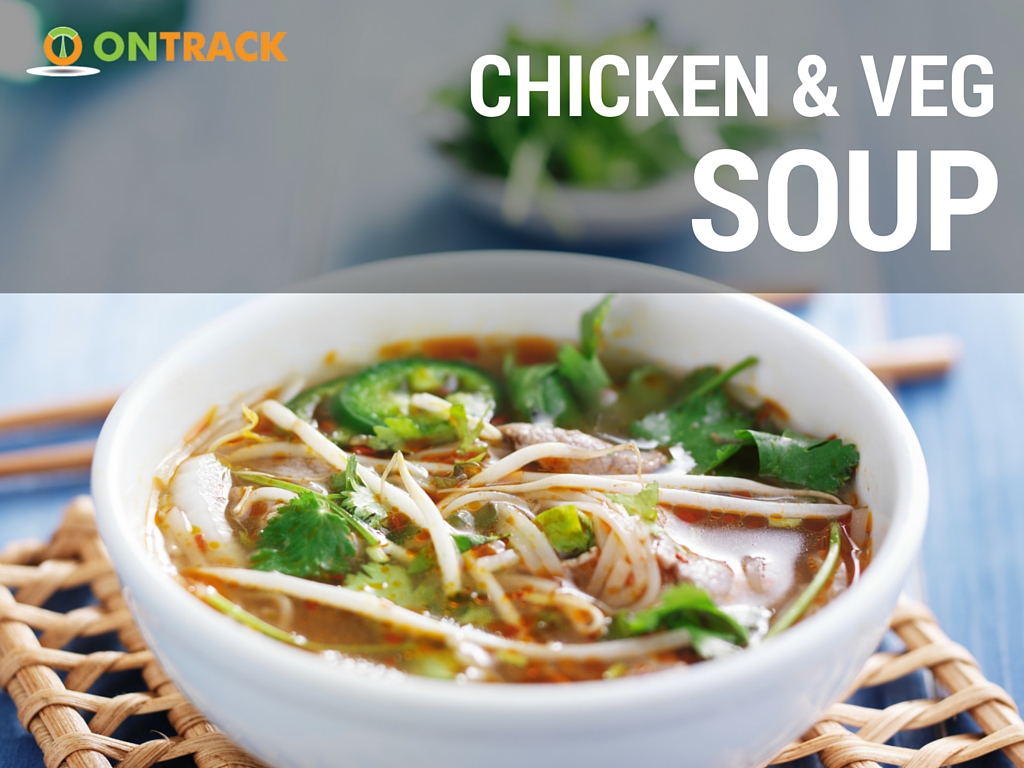 Chicken and veg soup recipe!
Wholesome, light, and with a hint of chilli, this chicken soup is packed full of asian greens and spices. Sure to warm you from head to toe, this is a recipe you'll use over and over again!
Ingredients:
2 teaspoons rice bran oil4 cloves garlic, sliced1 tablespoon finely grated fresh ginger½ teaspoon chilli flakes2 litres (8 cups) salt-reduced chicken stock300g chicken breast fillets, trimmed1 cup brown rice1 bunch baby pak choy (baby bok choy), shredded coarsely2 medium (240g) carrots, cut into matchsticks115g punnet baby corn, sliced diagonallySmall handful bean shoots1 cup coarsely chopped fresh coriander
6 green onions (green shallots), 
finely sliced diagonally
Method:
Combine oil, garlic, ginger and chilli in a large saucepan. Stir over medium heat until aromatic.
Add the stock and chicken breast fillets to the saucepan and bring to a simmer over medium 
heat. Simmer gently until chicken is just cooked through. Remove chicken from saucepan.
Bring soup back to the boil; add the rice and cook until almost tender. Add pak choy, carrots, bean shoots and 
corn, and simmer for 1-2 minutes or until the pak choy leaves are bright green.
Meanwhile, shred the chicken. 
Remove the saucepan from the heat; stir in the chicken and coriander. Serve soup topped with 
the green onions.