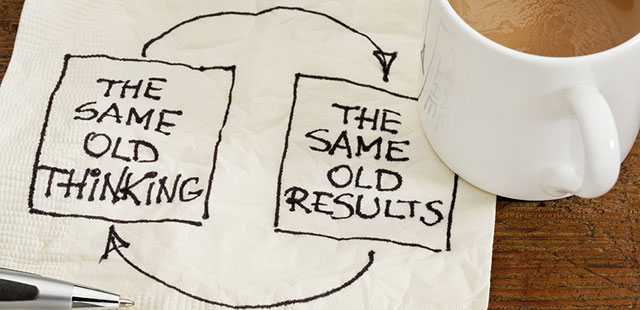 9 Mindsets Making Your Weight Loss Harder
October 1, 2015

Be the Leader of Your Weight-Loss Journey
October 1, 2015
Walnut pesto and chicken couscous
Chargrilling the veggies adds a sweet and smoky taste to this tasty dish – not mention making the plate look amazing!
Ingredients
• 1 cup couscous
• 1 cup boiling water
• 1 (500g) eggplant, cut into thin rounds
• 2 large (450g) zucchini, diagonally sliced
• 250g small cherry tomatoes, halved
• 2 tablespoons olive oil
• 1 (250g) chicken breast fillet
• 1/2 cup fresh reduced-fat ricotta, crumbled
For the walnut pesto…
• 1/3 cup walnuts, toasted
• 2 cups fresh basil leaves (see note)
• 1 garlic clove, crushed
• 1/4 cup grated parmesan
• 1 tablespoon red wine vinegar
• 1/2 cup olive oil
Method:
It's as easy as….
Step 1
Make Walnut pesto Place walnuts, basil, garlic, parmesan, vinegar and oil in a food processor. Process until smooth. Season with salt and pepper.
Step 2
Place couscous in a medium heatproof bowl. Add boiling water. Cover. Stand for 5 minutes or until liquid has been absorbed. Fluff couscous with a fork to separate grains. Add half the pesto. Toss to combine. Set aside.
Step 3
Heat a barbecue chargrill or large chargrill pan on medium-high heat. Brush eggplant, zucchini and tomato with half the oil. Season with salt and pepper. Cook eggplant and zucchini, in batches, for 2 to 3 minutes each side or until tender. Transfer to a baking dish. Cover to keep warm. Add tomato to chargrill. Cook, turning, for 1 to 2 minutes or until softened.
Step 4
Drizzle chicken with remaining oil. Season with salt and pepper. Cook for 5 to 6 minutes each side or until browned and cooked through. Slice
Step 5
Divide couscous between plates. Top with vegetables and chicken. Spoon over ricotta and drizzle with remaining pesto. Serve.