Make it easy to fall in love with fitness
July 27, 2018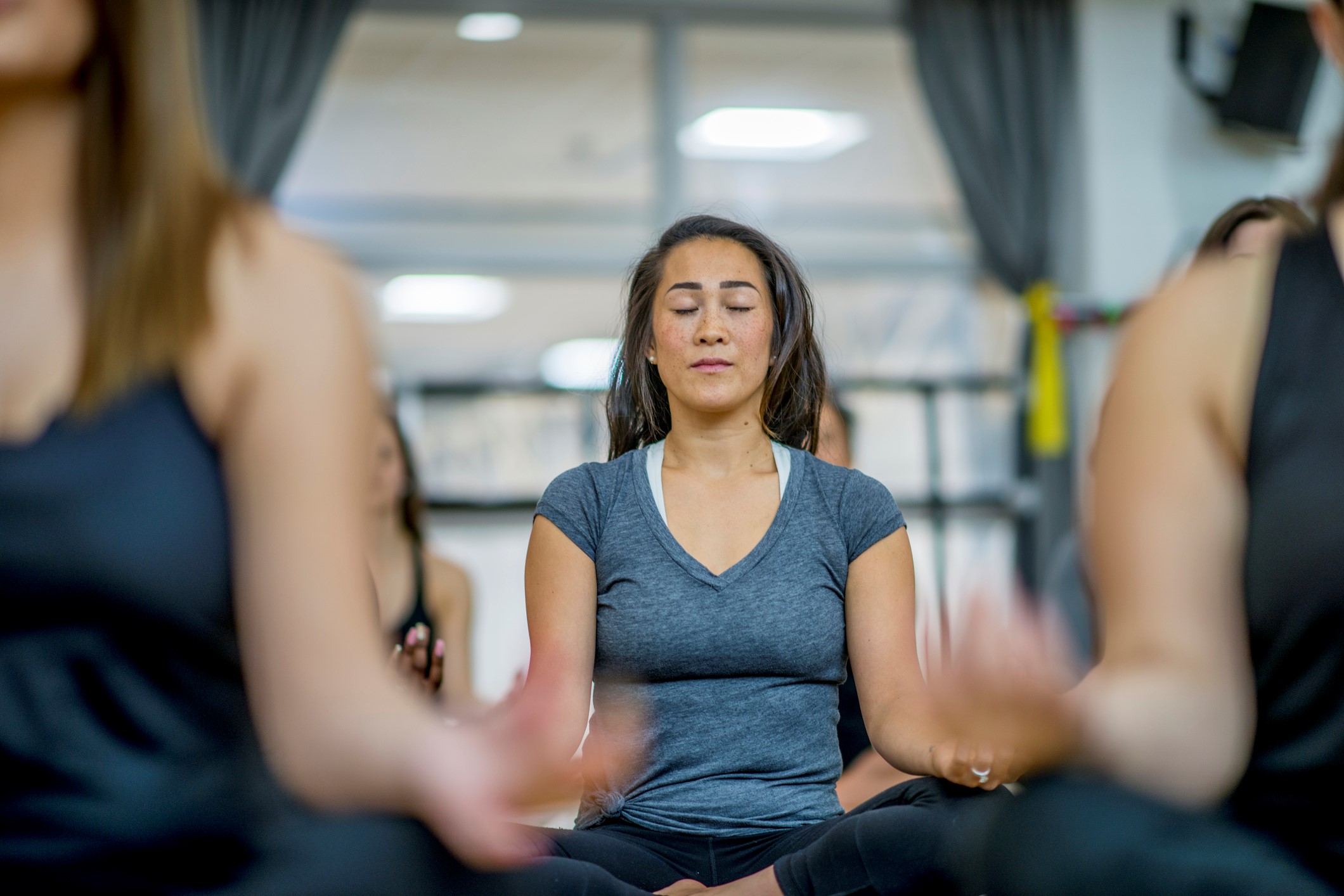 Mindfulness: Can it help you lose weight?
September 28, 2018
A day in the life of an OnTrack resident
Are you tempted by a stay at our Devon weight loss retreat, but unsure what to expect? To put your minds at ease and tempt you to join us for a week in sunny Devon, we've asked our former residents to give insight into a day in the life at OnTrack retreats.
We've asked three residents to tell us honestly about their experience at the camp,
How did you find adjusting to the OnTrack schedule?
Are you worried that early mornings, set meal times and regular exercise programmes might be hard for you to adjust to? Fear not, it isn't as daunting as it may sound.
Resident 1: "I had no difficulty adjusting to the OnTrack schedule. At first I just went with the flow till I got used to it and learnt my way around. The second and third visits were easy to drop into."
Resident 2: "Really easy, it's well explained and details are in the pack."
Resident 3: "I adjusted brilliantly. It's all set out so it's very easy to follow."
Resident 4: "Once I got used to the locations of the various venues for exercise sessions and meals, the schedule was very easy to adjust to.  The schedule is also interspersed with breaks so that there is time to prepare for the next session which helps adjustment."
What meals do you typically have in a day at OnTrack?
We know that adjusting your eating habits could be a tricky feat, which is why we provide delicious and healthy meals that everyone can enjoy. Wondering what's on a typical menu?
Resident 1: "Breakfast could be either Weetabix or muesli with nuts and seeds, mixed berries or scrambled eggs, rye bread, fresh tomatoes and mushrooms. Lunch would be a fresh salad prepared by the group, lentil soup or fish and vegetables. Dinner could be turkey kebab, steak and veg or meatballs"
Resident 2: "All the meals are really healthy and tasty. The quality and quantity is excellent and you get a good idea of the meals you can make at home after leaving. Meatballs is the current favourite!"
Resident 4: "There are three meals a day, all comprising the right proportion and quantity of nutrients to sustain us through the day's exercise and seminars. They are colourful and tasty and free of sugar and low in fat.  They are mostly delicious and not at all difficult to adjust to.  On Wednesdays, we cut and chop vegetables to make a wrap for lunch, using chicken or prawns with an array of colourful veg which is tasty and filling too."
What form of exercise have you particularly enjoyed, or got most out of, at Ontrack?
If you're not currently doing a lot of exercise, there's no need to be afraid, we won't ever push you beyond your limits. But what exercise can you expect to do at camp?
Resident 1: "Without a doubt I loved the aqua-aerobics. Freedom of movement using all the muscle groups, with the aid of the buoyancy of the water, means I can exercise well and be pain free!! Therefore, I can put more energy into it and gain more benefits from it.
I've also really enjoyed the boxing, the 100 up, the circuits and the body pump. A lot of these exercises are highly appropriate for use at home."
Resident 2: "I love the boxing as find very therapeutic, but the intensive workouts probably do me the most good. Nice to get fresh air and change of scene with walks on the common."
Resident 3: "I LOVE Tabata, boxercise, circuit training and aqua fit"
Resident 4:" The breadth of exercise types was helpful, not only to help me familiarise myself with my various muscle groups and consider what sessions I could do at my local gym in the future, but to show me that I can exercise without breaking, and that I can keep up and can achieve a sense of pride in myself by improving technique and aiming higher. I enjoy the walking, but also the boxercise, circuit training, 90 ups, Tabata and aqua aerobics."
How have the success seminars impacted your mental attitude towards weight loss and confidence?
We know that weight loss isn't just healthy eating and exercise, but mind set and motivation a vital. Our success seminar aims to teach just that.
Resident 1: "Seminar leader Tamara explained in a lucid and simple way some if the complexities of the science of food and nutrition. She was willing to provide me with written ideas for menus based on the foods I like and to advise on the use of dietary supplements and probiotics.
Seminar leader Linda's sessions were also very good; she was sympathetic and a very good "deep listener".  She helped us understand some of the emotional reasons that people gain weight, and that adjusting that emotional imbalance can sometimes prove very beneficial. She gave us techniques to use should we need them and showed us how we might sustain the benefits of OnTrack once we go home."
Resident 2: "Very useful to work out strategies to prevent overeating. From a personal perspective the individual sessions are good as don't want to air dirty laundry in public."
Resident 3: "The success seminars have helped me massively. In fact, what I've learnt in these sessions will really help me when I get home. I have a very sound understanding now of what I need to do. So mentally I feel a lot more positive and I can see clearer."
Resident 4: "All the seminar providers are experts in their field and extremely knowledgeable, approachable, motivated, and motivating, and really care about our physical and mental health.  They are an inspiring team!
I have had some of the necessary nutrition knowledge for over a year but having greater knowledge with the mind empowerment and motivation has been the key to success for me.  The goal setting has also been realistic for what is to be a lifelong journey for me."
What has been your favourite thing so far about your OnTrack experience?
Most of all, we want our residents to leave OnTrack Retreats with good memories, a positive outlook and full equip to carry on their weight loss journey at home.
Resident 1: "No contest! The aqua-aerobics. I've continued this at home and go to aquafit at my local pool three times a week. I've joined my local gym but, so far, have been unable to take full advantage of it."
Resident 2: "Feeling great and learning how to recover properly after exercise. Motivation making you realise you can do so much more than you think."
Resident 3: "It's hard to pin down my favourite part so far but I think it must be the staff support. They have helped me in more ways then they'll ever know."
Resident 4:" Despite this being repetitive for staff by the weekly or fortnightly nature of new intakes, they are brimming with enthusiasm and positivity and really give the impression that they care!  I have enjoyed everything!  I would enjoy the whole experience even more if it included a cooking class, to motivate me back into the kitchen!"
Would you recommend OnTrack to others?
Resident 1: "I certainly would! And have already done so! I tell everyone I know how good it is!"
Resident 2: "Definitely!!"
Resident 4: "I could not recommend the experience highly enough!"
If you feel tempted to join us at our beautiful Devon retreat, why not check out our retreat programmes or request a free info pack.