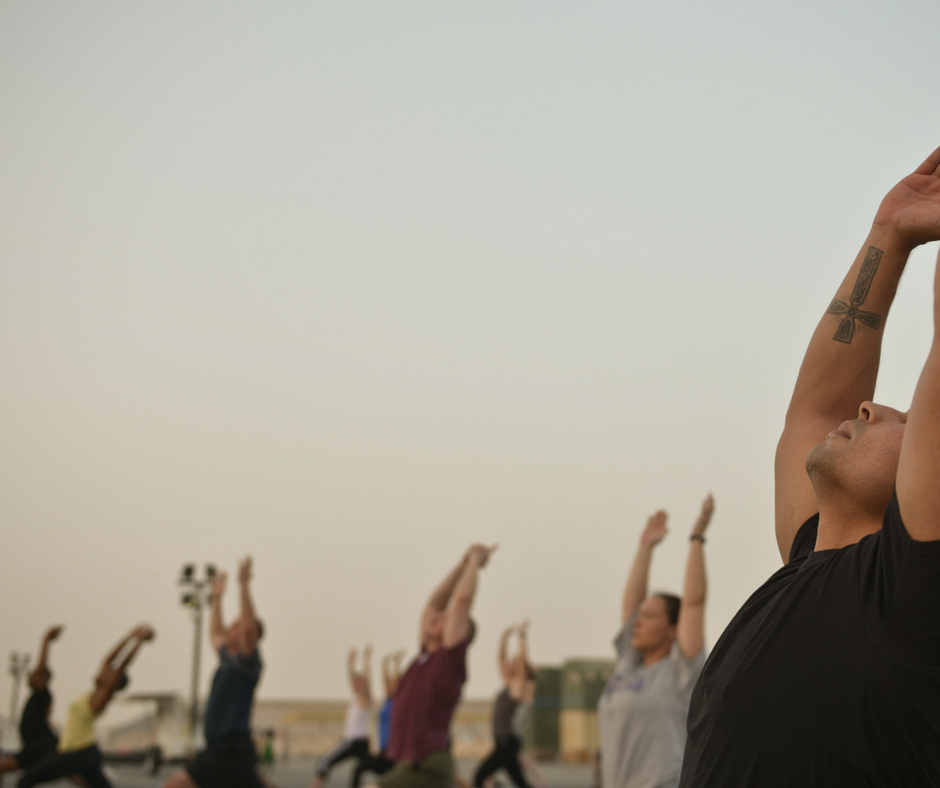 Yoga | Body + Mind + Weight Loss
June 18, 2018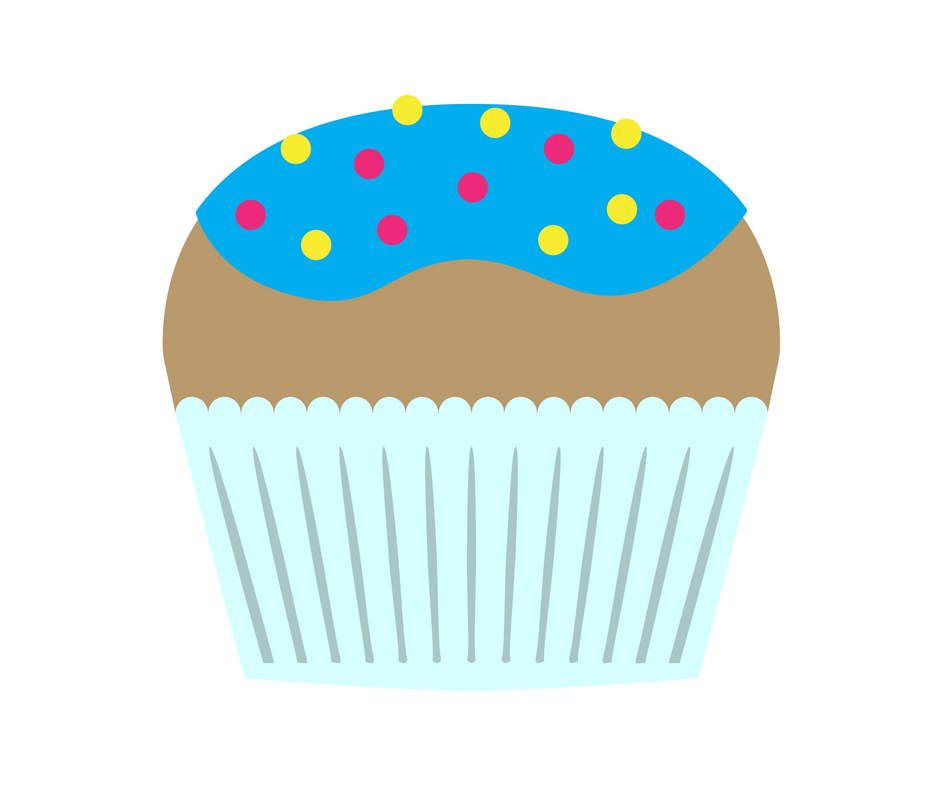 5 Tips to Stay Motivated
July 4, 2018
5 Healthy Recipes For Busy Parents
We know as a parent it can be hard to find recipes that are both healthy and quick to cook, which is why we've gathered these five simple family dinner recipes for you to try. Every dish can be prepped and cooked within an hour and many only require one pan, saving you time cooking and cleaning but, most importantly, they're packed full of flavour and all the nutrients you need.
Let us know if you try any of these recipes by tweeting a picture of the finished dish to @Ontrack_UK or by sending us a picture over on our Facebook Page. We love seeing your culinary creations!
Chicken, Spinach and Mushroom Pasta
Recipe inspiration from The Cook Report.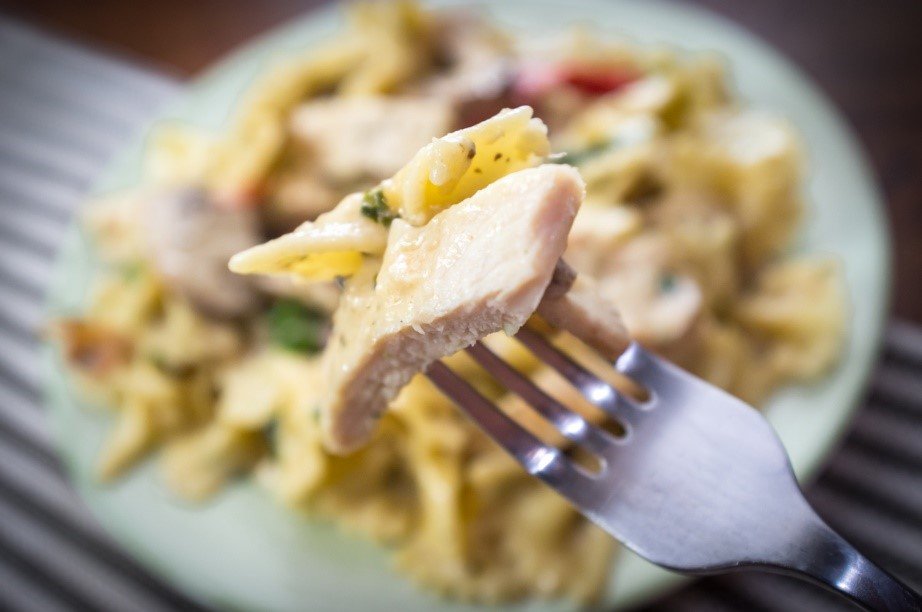 Total time: 30 mins
Serves 4
Ingredients
1 onion chopped
2 cloves garlic crushed
2 tsp dried oregano
1 tsp smoked paprika
1/2 tsp chilli flakes
4 boneless chicken thighs sliced (can replace with Quorn for a healthier, vegetarian option)
200g button mushrooms sliced
150g spinach
400g pasta
400g tinned chopped tomatoes
1 litre chicken stock
120 ml milk
1 tbsp Worcestershire sauce
Method
Cook the onions in the oil for a few minutes until soft. Add the garlic, spices, and chicken, then cook for 10 minutes.
Add the mushrooms, cook for a few more minutes. Add the pasta, tomatoes, stock, Worcestershire sauce, and milk.
Bring everything to the boil and then simmer for about 10-15 minutes.
Add the spinach and let it wilt into the pasta, serve and enjoy!
Beetroot Risotto with Salad
Recipe inspiration from Heathy Jon.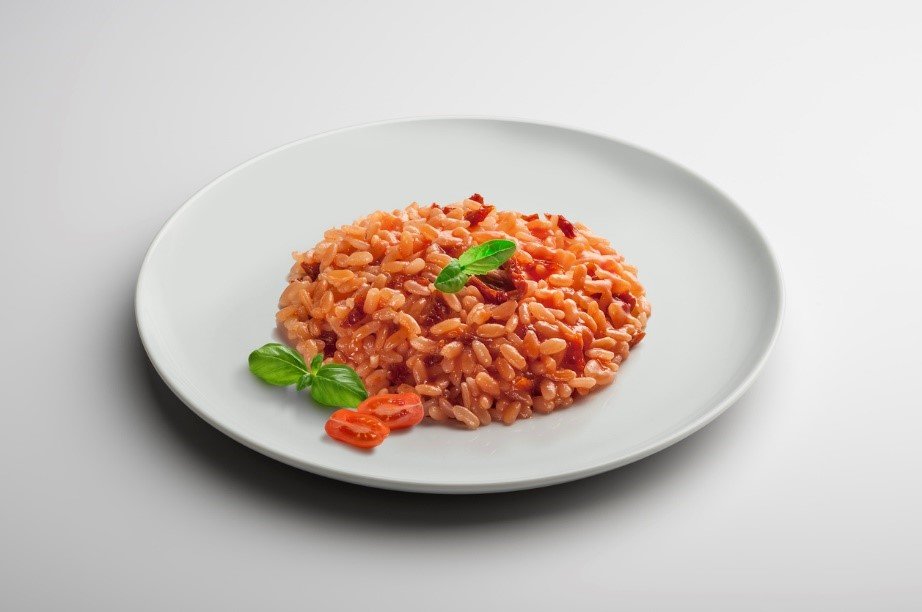 Total Time: 30 minutes
Serves 4
Ingredients
Method
Cook the onion until soft then add the beetroot and stir.
Add the uncooked rice and allow it to absorb the beetroot juice for 3 more minutes, then add the spices, mint, and garlic. Stir.
Now add 350ml cup of the cooking stock. Keep the heat to a medium low and keep stirring, allowing the rice to absorb the liquid.
Once most of the stock has been absorbed and the rice is bubbling in the middle, add another 350ml of stock.
Continue this process and keep stirring until all the stock is gone. Serve with salad.
Baked Salmon and Vegetables
Recipe inspiration from Charlotte's Lively Kitchen.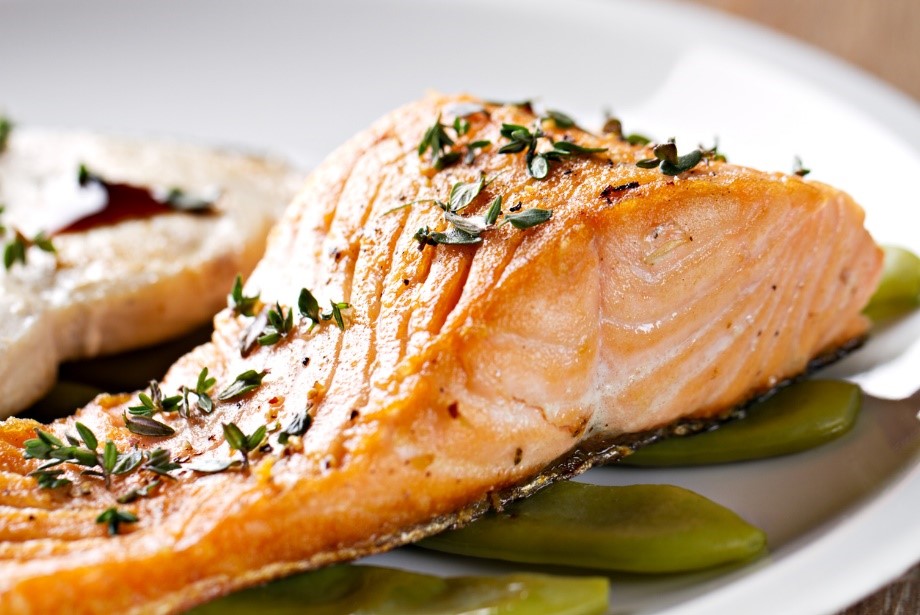 Total time: 40 minutes
Serves 4
Ingredients
4 salmon fillets
500g broccoli
250g asparagus tips
600g new potatoes
4 spring onions
2 lemons
Salt and pepper
4 tsp olive oil
Method
Pre-heat the oven to 220ºC/200ºC.
Chop your potatoes into bite-sized pieces, put the potatoes into your baking tray, toss them in the olive oil and bake for 15 minutes.
While the potatoes are cooking, slice the broccoli, spring onion and lemon (to save time buy pre-cut vegetables and skip this step).
Reduce the oven temperature to 180ºC/160ºC and add all the remaining ingredients, ensuring they are tossed in the oil and season.
Bake for 18-20 minutes until the vegetables are tender and the salmon is cooked, serve.
Carrot and Mango Curry
Recipe inspiration from Emily Leary.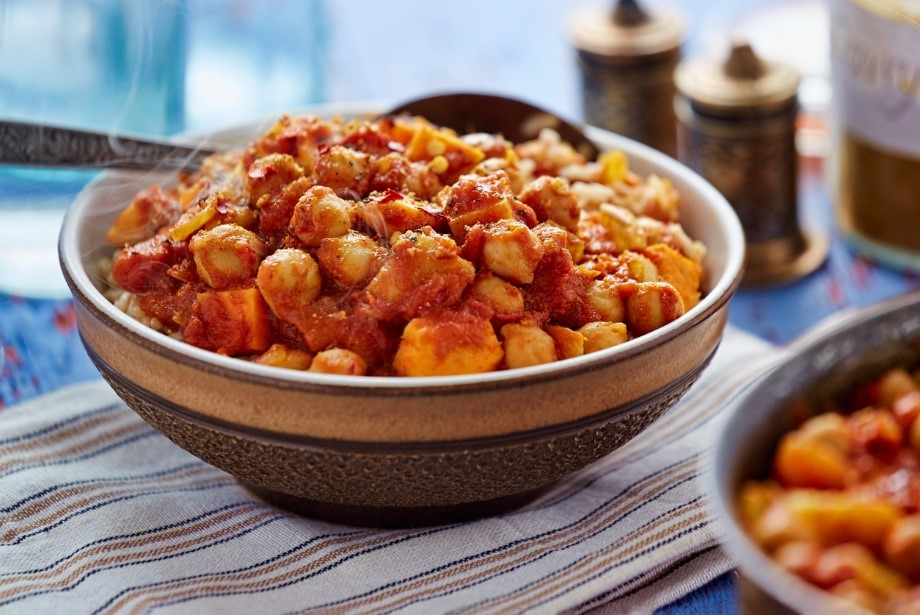 Total Time: 40 minutes
Serves 4
Ingredients
1 tsp curry powder
1/4 mango
180g potato
180g carrots
1 medium onion
1/2 pint of vegetable stock
1 tbsp plain flour
1 tbsp olive oil
680g cooked brown rice (you can cook this yourself or buy microwavable packs)
Method
Once the carrots, potatoes and onions are peeled and cut, add them and the curry powder to the pan with the oil in, frying on a medium heat for 10 minutes.
Add the flour and stir.
Add the stock and leave to simmer for 20 minutes. Whilst it is simmering cut the mango into small chunks.
Add the mango to the curry, stir and cook for a further 5 minutes.
Serve with the brown rice.
Chicken Fajitas
Recipe inspiration from Spend with Pennies.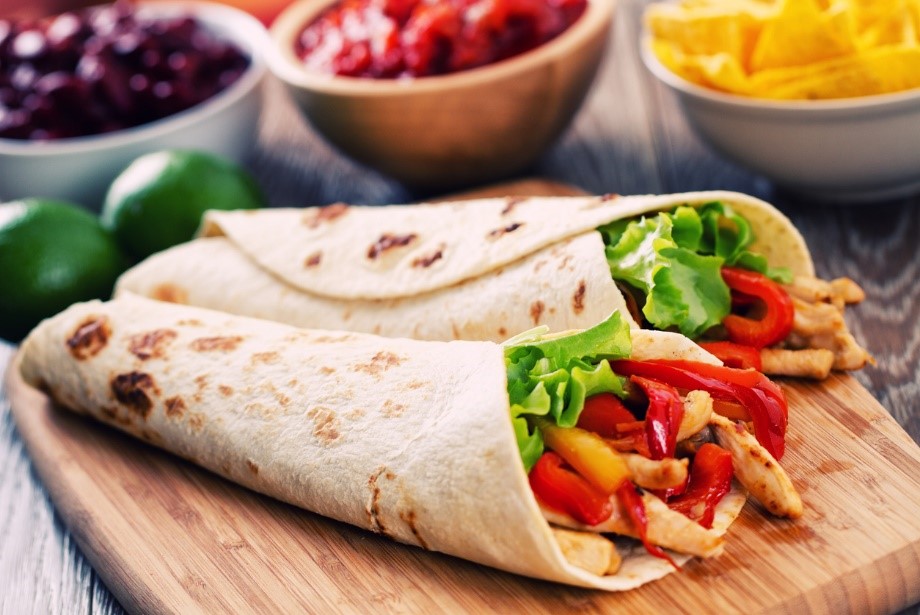 Total Time: 30 minutes
Serves 4
Ingredients
3 chicken breasts (can replace with Quorn for a healthier, vegetarian option)
1 onion
1 lime
3 chopped bell peppers, red, yellow, green or orange
3 tablespoons olive oil
1 tsp chili powder
1/2 tsp smoked paprika
1/2 tsp onion powder
1/2 tsp black pepper
1/2 tsp cumin
salt to taste
400g chopped lettuce
Tortilla wraps (choose whole-wheat wraps for an even healthier meal)
Method
Combine 1 tablespoon olive oil, juice of 1/2 lime, chili powder, paprika, onion powder, pepper, cumin, and salt.
Cut chicken into strips and coat in the mixture
Add 1/2 of the chicken to a pan with one tablespoon of oil and cook for 3-5 minutes. Remove from pan and set aside. Repeat with remaining chicken.
Set chicken aside and add 1 tablespoon oil to the pan. Add onions and cook for 2 minutes. Then add in the sliced peppers and cook for an additional 2 minutes. Add chicken back to the pan and stir until hot throughout.
Squeeze the remaining lime juice over the pan. Serve in tortillas with lettuce.
If you'd like more support and advice on meals which are both tasty and help aid weight loss, why not check out our retreat programmes? They include fitness sessions, delicious healthy meals and a full programme that is designed to help you achieve your goals.