The power of putting on your shoes
May 16, 2016
Fructose when going sugar free
May 16, 2016
Big flavour healthy meals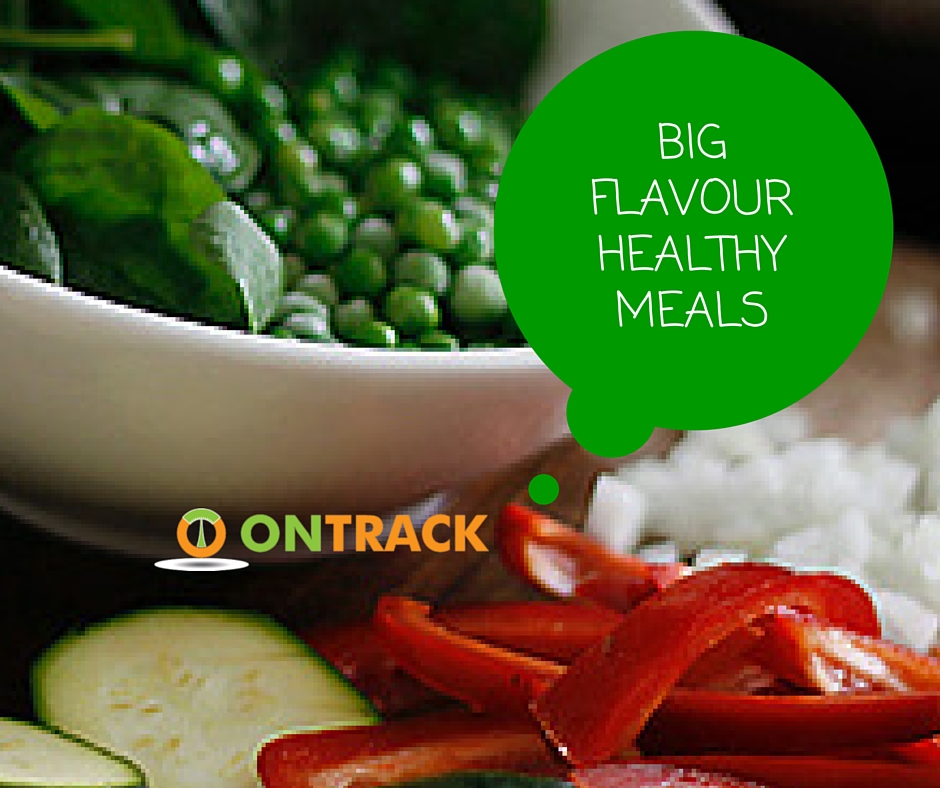 We want to eat healthy, but healthy food is so boring, right? Not necessarily. Keep reading for our top picks for adding a big flavour hit to your meals…
Lemon juice
Zesty, tasty, and super low in calories, lemon works beautifully in chicken and fish dishes, so add a flavour pop to desserts so that you need less sugar, and to squeeze into a glass of icy cold water to quench that thirst plus give your tastebuds a subtle little treat. Lime juice is another alternative that works beautifully in curries.
Onion and garlic
This classic gives those lovely savoury tones to casseroles, meat seasoning, soups, and pasta dishes. Puree to add to home made sauces. Use the sweeter versions of onion or shallots in salads, and garlic in dressings. Yum!
Ginger
Works really well with soy sauce for marinades, in asian dishes, and desserts, cookies, and cakes. Plus ginger is famous for its soothing effect on the digestive system.
Cinnamon
A little sprinkle on porridge, a dash in your coffee, a lovely addition to stewed apple or a healthy crumble, and of course cinnamon is a favourite for baked goods. Just make sure you are choosing plain cinnamon and don't grab the cinnamon sugar by accident.
Chilli
Amazingly, spicy foods have been shown to make you feel fuller and more satisfied, and you are likely to eat less. Fresh chilli or powdered varieties can be used in a huge number of dishes, whether you like a touch of warmth or your tongue on fire, the possibilities are endless. Mexican dishes, asian dishes, soups, salads, and even some desserts make use of this lovely ingredient.
Mushrooms
One of those vegetables which is naturally much lower in calories, mushrooms pack a big flavour punch. Use on homemade pizza, pasta dishes, cook in a non stick pan for hot breakfast dishes, use as a topping for your steak, throw into stews, or stuff and bake.
Tomato
Tomato based dishes are much healthier and lower in calories and fat than cream based dishes, and give you a healthy dose of antioxidants as well! Fresh, canned, or in tomato paste, this is a great way to get extra flavour in sauces and casseroles. It's also a staple for salads, as sandwich toppers, and in wraps or tacos.