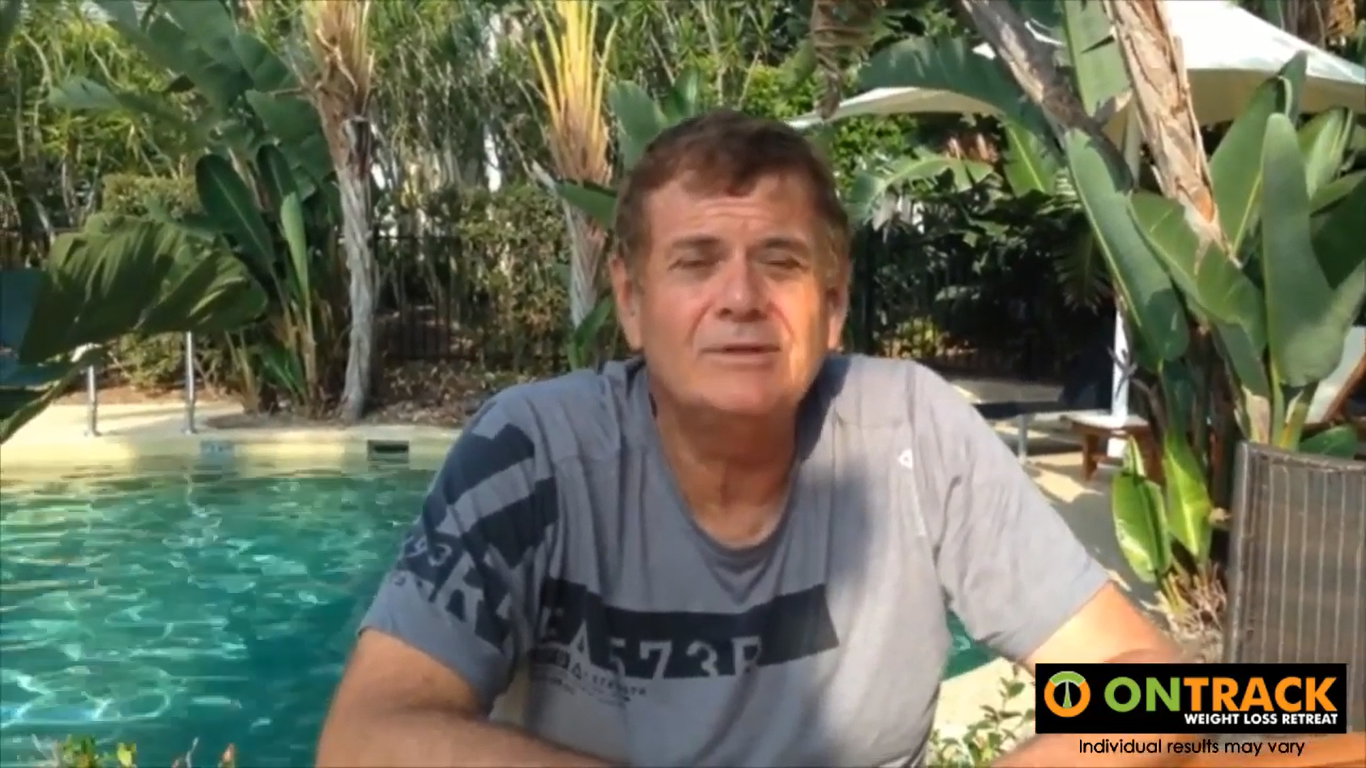 Why did you decide to do they OnTrack Weight Loss Method?
I decided to do Ontrack when I turned 60 and hit 102kg and I hadn't exercised in a year. I felt awful really, I can't describe it in any other way. I was in a downwards spiral so I really needed something that would work. No question OnTrack did, I am totally changed.
How do you feel now that you are on the program?
I am now 62 and I feel like I'm 52. I love the exercise, I love how you feel that you are improving and how your fitness is getting better.
What benefits do you feel you have gained from the program?
The coaches are absolutely awesome I can't speak highly enough about them. The food is great, it has never tasted so good to tell you the truth.
What would you say to anyone thinking of doing the OnTrack Weight Loss Method?
My advice to anyone is to really have a go. I would recommend anyone who is contemplating doing the OnTrack Weight Loss Method to do so. One of the things you do learn is that if you start and take the first step that in a year you will be happy that you took that step now. I promise you wont regret it!
We love how the OnTrack Weight Loss Method has helped people to lose weight, gain strength and get her mobility back. If you need help too, then join us now and we can help you to make a positive change to your health and lifestyle!
Start Now.
Join 1000's of success stories
OnTrack Weight Loss Method Program
£90/Month
Weekly personal phone coaching session with your own weight loss specialist
Weekly program emails on new topics to help you to create a new healthy lifestyle
Create a new exercise plan that works for you
Create a healthy eating plan that works for you
Weekly program recipe updates to keep your eating plan fun and varied
Unlimited personal coach support via email
Access to the OnTrack Method healthy lifestyle guide and recipe book