Keep In Control Of Your Weight,
Health & Lifestyle Now That You Are Home From Our Retreat
Continue to lose weight and build a healthier lifestyle after your retreat stay with us
The OnTrack After Retreat Support Program is an trusted & proven weight loss and lifestyle support program that helps you to continue to lose weight and build a healthier lifestyle now that you are at home. This program is for our guests that have been to the retreat and now are back at home and continuing their weight loss and health journey.
You will receive a weekly weight loss coaching call with our OnTrack experts to ensure that you succeed with your weight loss and health goals now that you are back in the real world.
Continue To Develop healthy habits with support from your
own personal OnTrack weight loss coach.
Keep on track with food. Develop healthy eating habits that work with your lifestyle now that you are home.
Get expert support from your OnTrack Coach.
Stay accountable with your own personal OnTrack coach who helps you stay on track.
Carry on with your weight loss results from the retreat.
We won't just help you lose weight – we'll help you keep it off.
We will help you to be more active,
eat well and to lose weight now that you are at home.
The After Retreat Support Program will help you to settle in to your new habits from retreat and achieve long term health results.
You'll continue to work on your mindset, not just your body. Eating well & moving more will become a habit at home.
Results for all shapes, sizes & fitness levels.
Whatever your weight, shape, size or fitness level we will help you succeed for good.
Start Now.
Join 1000's of success stories
1 Month OnTrack After Retreat Support Program
Only £200 Per Month 
Initial 30 minute consultation to work on your personal goals.
Weekly personal phone or zoom coaching session with your own weight loss specialist.
Create a new exercise plan that works for you at home.
Create a healthy eating plan that works for you.
Unlimited personal coach support via email.
Read the reviews.
Proven. Trusted. No Fad Diets.
What a great experience and I would recommend Ontrack to everyone who is thinking of starting on a weight loss and fitness journey for life. Their system works and is a no gimmick straight forward way to live in our world of excess.Thank you Ontrack.
— Sheryl Stevenson
I was definitely feeling off track and was needing some refocus in my life.
OnTrack is the perfect program to get you thinking about your choices and for helping you to gain power over your life. Choose track!
— Rachel Veluto
Join 1000's of Success Stories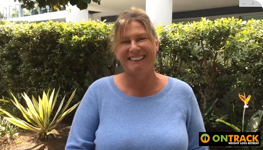 Brownyn
Brownyn lost weight and gained strength and mobility
back!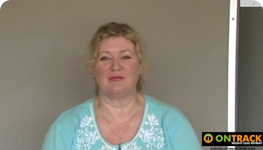 Libby
Libby gained a pip in her step and lost weight and cm around her waist!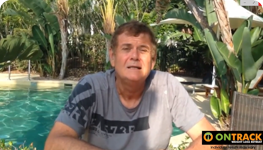 Will
Will feels 10 years younger and now loves to exercise!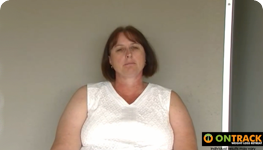 Kym
Kym lost weight and developed new healthy habits