Check your inbox now for our email about the UK's only specialist weight loss, fitness & lifestyle change retreat (If its not there check your spam, junk or promotions folder just in case!)
Did you ask us a specific question? If you did we'll get back to soon - or call us now for a chat on 0800 689 3104 (Mon - Fri, 10am-4pm). Read on…..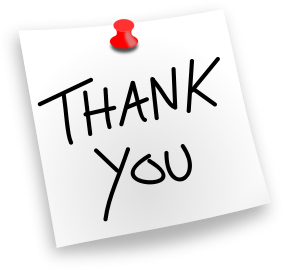 Looking for a weight loss retreat where you get fit, lose weight, keep it off and change your lifestyle….?
These people were, and they chose OnTrack Retreats. Hear their stories….
I enjoyed myself and it is for all ages

Don't leave it, if you want to make those changes then do it

It's changed my life even more than I can describe

It was better than what I thought it would be
You want a program that's going to be at your fitness level? Right?
Well, with OnTrack's expert coaches and trainers you can be absolutely sure they will always work with you at your level of fitness. Now, ask yourself these questions….
Do you want a live-in program that kickstarts you to lose weight, get fit, develop new healthy habits and change your life?

Do you want challenging but manageable exercise sessions that deliver rapid results and are always suitable for YOUR fitness level?

Are you fed up of dieting all the time and now want to lose weight fast, but also make sure you learn how to keep it off with new habits and a long term healthy lifestyle?

Would you like to come to a retreat that serves great tasting real food that you can easily recreate when you get home?

Are you looking for expert coaches and trainers who will motivate you to reach your goals? Trainers that support and inspire you toward success.

Do you want a retreat that understands issues you might have like high blood pressure, diabetes or previous injuries?And finally……

Would you like a program that combines healthy nutrition, fun exercise and health education to achieve

long term results for people of all shapes, sizes and fitness levels?
If you answered 'Yes!' to any of those questions, then keep reading, as OnTrack is the specialist weight loss retreat you've been looking for!
So, who are OnTrack and how can we help you lose weight, get fit and transform your body?
If you answered 'Yes!' to any of those questions, then keep reading, as OnTrack is the specialist weight loss retreat you've been looking for!
So, who are OnTrack and how can we help you lose weight, get fit and transform your body?

Why are we so confident we can help you?
Well, because we've helped hundreds of people already - people of all ages, shapes, sizes and fitness levels. People just like you.
All in all we've helped people lose a huge amount of weight and helped people of all fitness levels totally transform their bodies and their lives.
So, whatever your weight you can be absolutely sure our proven and trusted weight loss retreat program will help you lose weight, drop fat and transform your fitness - fast.
Here's how OnTrack's proven program works….
DAILY EXERCISE: Every day you will take part in a full program of fitness sessions with expert trainers who work with you at your fitness level
HEALTH SEMINARS: You want to lose weight for the long term, and these special seminars will help you succeed. You will learn to tackle subjects like emotional eating to ensure your LONG TERM SUCCESS!
FOOD YOU WILL LOVE: You will be amazed just how good the food at OnTrack tastes. No rabbit food, just real food that you will find tasty and nutritious.
POST PROGRAM SUPPORT: You've lost the weight, and now you've left us - but unlike other retreats our commitment to you doesn't stop there. At OnTrack you will get regular post program support, and we'll always be there to help you stay on track! Isn't that a real bonus?
So, if you want the UK's most comprehensive weight loss retreat that offers a proven and trusted program for rapid and lasting results then call us now on 0208 938 3297 to discuss your goals. You can now decide…
Do you want to live in, lose weight and transform your life? Or, keep going as you are. We can help.
These people came to OnTrack and they loved it….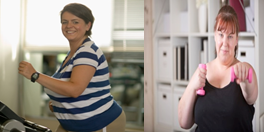 Read their reviews….
"What a great experience and I would recommend Ontrack to everyone who is thinking of starting on a weight loss and fitness journey for life. The compliments I'm getting from everyone proves their system works and is a no gimmick straight forward way to live in our world of excess and still loose weight using the tools they have shown us. Thank you Ontrack."
Sheryl.
"Honestly the best 2 wks experience I have had & wished that I had done it sooner. The venue was fantastic the people were awesome & there was nothing the trainers didn't know when it comes to looking after your body with exercise."
Sue
"If you start a diet every day of the week but lack the strength, know how, desire and commitment to continue working towards your healthy weight and fitness then try on track, they'll give you the boost you need and set you on the right path"
Judy.
"Did 3 weeks and came away energized and confident. The best coaches and guidance for what I wanted to achieve, and the seminars were a chance to ask questions and participate with other like minded 'newbys"
Don
"This was the best thing I have done in a long time. It was hard work but definitely worth it. I lost 14kgs and feel fitter than I have since I was a teenager. Fantastic trainers, food, resort and facilities. I would recommend it to anyone who wants to turn their life around as it has done exactly that for me."
Mich
"One week at on track and I have come home feeling better mentally and physically than I have in years. It was a fantastic rewarding experience on so many levels, better than a holiday."
Ingrid
"OnTrack helped me turn my life around!"
David
"I have tried diets, joined gyms and had plenty of personal training, but nothing compares to the OnTrack Program. I am feeling like a new person and ready to take on 2013. I found the program helped me mentally and physically I am now well trained to move forward with a much healthier life style"
Leesa
"I came to OnTrack, having never heard of it, by searching on line for a "Health Retreat" that was not about lying beside a pool and getting massages. I wanted an experience that challenged my body and my mind and helped me to hit the "reset" button after a mentally challenging and physically draining year. The group and individual activities, the supportive and encouraging OnTrack team members, the other participants and the beach setting all combined to make a very worthwhile, fulfilling and enjoyable experience that I would recommend to anyone who wants to get back "On Track"."
Lyn
"I can't believe my own transformation in just 2 wks and how awesome I feel. So addicted to feeling good now will never stop exercising again. love it love love it Thanks guys you helped me get back ontrack again :)"
Sue
"Great opportunity to kick start new healthy life style. Fresh air, good trainers and good company."
Lisa
"Before going to OnTrack, I felt lost and depressed. After completing 2 weeks at the retreat I have been transformed. I lost weight and cm's. The location and staff are amazing. If you are hesitating about making a decision - take my advice, take the step toward getting your life back OnTrack….you will not regret it!!"
Wendy
"Ontrack was the kick start I needed and I have come home so motivated & happy.. Loving the endorphins :)"
Fran
"I would definitely recommend OnTrack to anyone wanting to make a change for themselves! It's appropriate for people of any age or ability. The facilities are also FANTASTIC - exceeded my expectations! It was so nice to return to my room and relax after a day of working hard! What a great experience. If you're even considering coming - just do it!"
Giulia
You've read the great reviews? You want to lose weight, get fit and change your life? Right?
its now your turn to take action and take control of your health and fitness.We will help you, but its you that must take action and we know you'll succeed with OnTrack. Here's how to act….
Call us on 0800 689 3104 to book your place. It's that simple.
Remember, you can stay 1 to 8 weeks and however long you stay you will leave us confident of keeping the weight off. Now, call us on 0800 689 3104 - we can help.